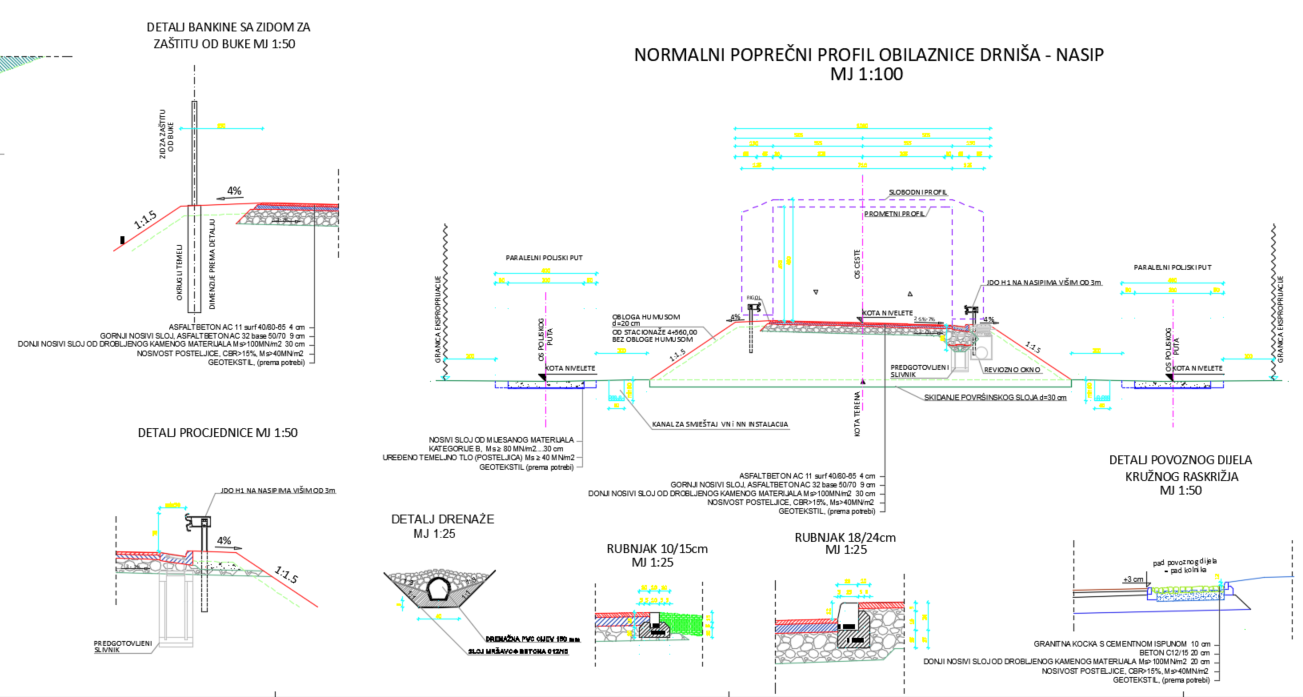 Preparation of preliminary and main project documentation, implementation of geodetic and geotechnical research works, obtaining location and construction permits for the Drniš bypass with the connection to the state road D33, approximately 10.2 km long.
Description of actual services provided by the firm in the assignment:

- Development of construction projects
- Projects of traffic areas and road construction
- Internal and external drainage and water protection projects
- Bridge projects
- Projects of other buildings (overpasses, culverts, passages, retaining and persistent walls, etc.)
- Landscaping projects
- Signaling and equipment projects
- Study of environmental protection measures and monitoring program
- Traffic study
- Obtaining a location permit
- Obtaining a building permit
- Development of a pre-investment cost estimate
- Preparation of tender documentation and cost estimates
- Work plan
- Construction supervision
Project location/country:

Croatia, City of Drniš

Assignment name:

PREPARATION OF CONCEPTUAL AND MAIN PROJECT DOCUMENTATION, IMPLEMENTATION OF GEODETIC AND GEOTECHNICAL RESEARCH WORKS, OBTAINING LOCATION AND BUILDING PERMITS FOR BYPASS DRNIŠ WITH CONNECTION TO THE STATE ROAD D33 LENGTH APPROXIMATELY 10.2 KM
Contracting entity/client:

Croatian Roads Ltd. 
Type of project:

Design for construction

Team Leader:

Vanja Lukačić