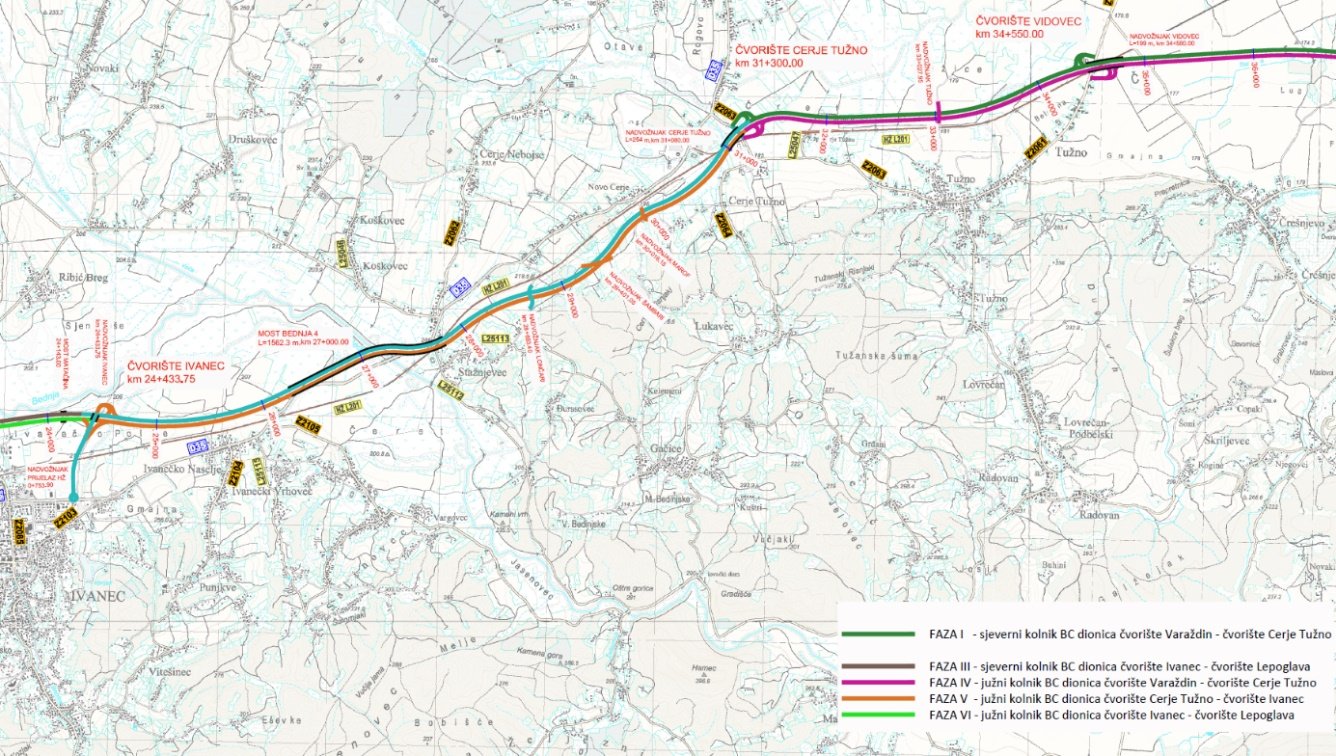 Infrastructure design project with entire administrative procedure for location and building permit, with geodetic and geotechnical survey works.
Description of actual services provided by the firm in the assignment:
- Projects of traffic areas and road construction
- Drainage and water protection projects
- Landscaping projects
- Projects of traffic loops, signalization and equipment
- Study of environmental protection measures and monitoring program
- Temporary traffic regulation project
- Obtaining a building permit
- BIM model for main projects
- Work plan
Project location/country:

Croatia, Varaždin County
Assignment name:
Development of conceptual design and environmental impact study with obtaining a Decision on the acceptability of the project for the environment, development of all types of preliminary designs with obtaining a location permit for relocation of the state road DC 306 to DC 8 in Bili Brig in Zadar, length approx. 2,5 km
Contracting entity/client:

Croatian Roads Ltd.

Type of project:

Design for construction

Team Leader:

Vanja Lukačić